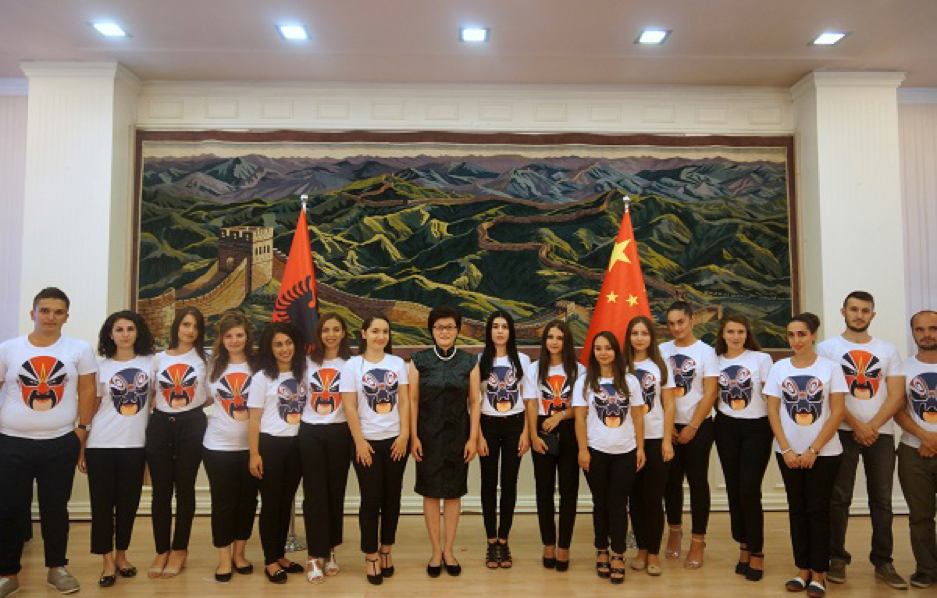 The Embassy of the Republic of China in cooperation with the Confucius Institute offers scholarships to the best students every year. The scholarships offered aim to spread Chinese culture, teach the Chinese language, promote cooperation between China and Albania, etc. For 3 years, Albanian students have been studying through scholarships at the best universities in China, such as: University of Beijing, "Tsinghua" University, University of Language and Culture, etc.
For 2017, 16 talented Albanian students have won scholarships from China and have gone to Beijing University of Foreign Languages, Shanghai Jiaotong University, University of Economics and Foreign Trade and some other well-known universities in China. , in branches such as architecture, medicine, electronic engineering, industrial-commercial management, international relations, etc.
These scholarships under the guidance of the 'One Generation, One Road' initiative and '16+1 Cooperation', have entered the path of comprehensive and rapid development for both sides, as they have more demands for experts who master both languages ​​and with professional knowledge.
The Chinese Embassy will continue to promote student sending projects, actively support Chinese and Albanian language teaching, strive to give new impetus to Sino-Albanian friendship and promote long-term and healthy development of bilateral relations.
For the first time on September 24, 2017, on the day of the "Confucius Institute Day" activity, the Embassy of the Republic of China, represented by H.S.Mrs. Ambassador Jiang Yu "Ambassador Scholarships" . There were 6 students of the Faculty of Foreign Languages, of the University of Tirana, who received an annual scholarship of 500 euros for the university fee, and at the same time they were given the books of the six levels of the HSK language together with other books of Chinese literature.
For detailed information in English and Chinese about the scholarships offered by the Confucius Institute, download the document below.